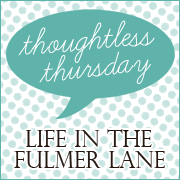 I love this shoot of Jayma Mays (Emma Pilsbury) and her hubby from Glee for The Nest!! I obviously LOVE Glee and I always thought she fab with her little outfits but when I found this blog all about here style I became a little obsessed!
And now It's awesome and awkward with Thursday with My girl
Syd!
Awesome :
- The chicken curry we are having for dinner. YUM YUM YUM. I love spicy food so Indian food is high to die for list
- Getting Mail. Getting mail makes me so happy...I would get rid of email if it meant I could get a package in the mail everyday
- Watch the movie "You Again" with my mom and her saying "wow you look just like Odette Yustman" Gee whiz thanks Momma.
- The box of Rice Krispies I found in the Pantry. Score!!!
- My obsession with yourwiscake's
blog
I just love this girl. Some could say its awkward but I say Awesome
Awkward :
- Watching Justin Bieber surprise a fan on Ellen and me saying "this is so bad. her skirt is so short and shes all over him (sitting on his lap). So trashy I would have done that when I was her age. Mom: PUHH LEASE! Your telling me if you had met Justin Timberlake at 15 you would throw yourself at him. I'm pretty sure some of skirts were shorter than hers. THANKS ALOT MOM! HAHA
- Speaking with someone that speaks a different language than you. You try and talk to them as much as you can in their language but then your small attempt and speaking their language makes them think you fluent. They start talking a mile a minute and you have no idea what their saying
- Getting my new Electric wheelchair ( for when I have to walk alot) and as the mechanic is explaining to me how everything works I am thinking "Boy, I hope my dad is listening because this is going through one ear and out the other"
- Going to a restaurant and never being offered wine! The fact that the waiter does not even think their is a possibility that I could be legally allowed to drink annoys the heck out of me. I know I look like I am 12 but I am 20 swear to God. I don't really drink all that much anyways but I'd still like to be asked