Hey Y'all ...Monday is not so Mundane today because...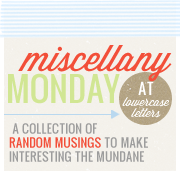 1. GOSSIP GIRL IS BACK TONIGHT!!!! Shut up right..I know I am SOOO excited:) Oh GG how I have missed you. I can't wait to drool over the clothes and have my heart melt over mr. Chuck Bass:) To honor this wonderful occasion I thought I would share my all time favorite gossip girl scene to date. ENJOY!
Side Note*** I am equally excited bout the return of One Tree Hill Tomorrow so I thought I share my favorite One Tree Hill Nathan and Haley scene
2. As per the above I wish there were a "Tv Club" where you could talk about your thoughts on you fav shows lol Who needs books when you can watch Tv right? Just kidding:P
3. Thinking of giving the blog I totally makeover and a new name. My undecisive personality is making it hard to think of a name. Here are my ideas:
The Princess Diaries: Because some girls are born with glitter in their veins
Confessions of a Plain Jane
Finding My FairyTale
I'm just a girl
Livin Ladylike
What do you think?
4. I watched The Killers with Ashton Kutcher and Katherine Heigl. It was pretty good...not as funny as I thought. Sex and the city 2...really good liked it alot. A bit thrown off my the full coverage of samatha midnight rendez vous's shall we say and I watched Letters to Juliet and it was totally fab. Don't you wish life was life a romantic comedy?
5. Colbie Caillat puts me in a good mood...I just love her music!